Chris Nadovich's 2009 Transamerica Bike Tour.

Contact Me

You Are Invited to the Bon Voyage Party

If you are reading this blog, you are invited to our Bon Voyage party. Click this link for all the details.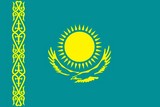 When it rains, it pours. In my last post I was commenting about how many todo items seem to be popping up before my TransAm departure. Over at JTAN, we had one of our main servers self destruct and I've spent most of the weekend dealing with that, Lafayette still needs my attention as the students don't seem to understand the word "finish", my engineering consulting customers suddenly all need something ASAP, and even my car inspection is due. This doesn't even touch my preparations for the TransAm itself which aren't complete. I just discovered that my Thermarest has four punctures.
And now another velodrome? Dale calls me with a super rush job in Kasachstan. Unbelievable. My civilization-lag is going to be brutal the first few days on the trail.